About us
Long Island Expeditors is a Consulting and Expediting Company. Our staff can navigate around all the Town & Village Building Departments. Our company is equipped to take on any size projects from basic residential permits to large commercial projects. If you are unfamiliar with the permitting process or if you don't have the patience for Building departments, we will assist you in planning a strategy to achieve your permitting goals. As specific needs arise, we provide the consulting necessary for getting your projects approved.
Here at Long Island Expeditors, we understand that Building permits, Variances, and inspections can be overwhelming for you. Continuously most local building departments have changed their policies & procedures only making it more complicated to get permits. With this in mind, we keep up to date with the latest requirements and prepare your paperwork accordingly.
About the Owner: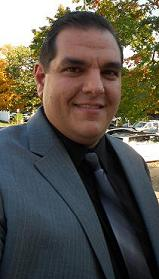 Mr. Dean Koutsoumbis is the owner of the company and has over 15 years of experience in Expediting, Engineering and Construction management. He has a Bachelor's Degree in Architecture from New York Institute of Technology. His past experience includes Structural Engineering, Construction management & Cellular Communications Towers. He started freelancing as an expeditor in 1997 while attending college. By 2003 he decided to go full time and Started Long Island Expeditors.
He is also currently volunteering as a Building Committee member for the proposed construction of a Gymnasium and Youth Center for Holy Trinity Greek Orthodox Church of Hicksville.
Thank you for visiting our site, we look forward to working with you.